KLISHE.DP.UA Клише для тиснения. Оборудование -> каталог -> Ламинаторы
Ламинаторы Foison

The perfect equipment in printing , advertising and letter printing . Applicable for glossy, matte and cold laminating.
Electron auto constant temperature system to ensure arbitrary adjust temperature.
Upper and lower roller distance and laminate speed are adjustable according to different materials.
Equipped emergency button and pedal button , easy to operate.
Full automatic, with dot and continuous working function.
With both hot laminate and cold laminate function for the LR series products. Capable of auto expose film and take-up function.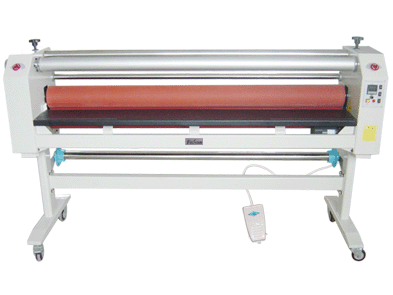 Model

LB-1300E

LB-1600E

LB-1300J

LB-1600J

LR-1300

LR-1600

functions and settings

manual, electromotion
linkage, cold laminate

electromotion auto
expose film cold laminate

electromotion auto expose
film cold laminate , hot laminate

Max.working width

1300mm

1600mm

1300mm

1600mm

1300mm

1600mm

laminating speed

0-5m/min nonpolar timing

Max.substrate thickness

20mm

Electrical requirement

220V,110V/ 50Hz,60Hz

spindle motor power

90 W

heating power

2500W+2500W

pastern roller lift height

≤20 mm

temperature adjust range

30°C-40°C(cold laminate)90°C-125°C(hot laminate)

application

indoor , outdoor advertisement and photograph laminate
Имя
Email
Телефон
Дополнительная
информация
Секретный код: